​​​​​​​

How else would God speak to me, if not through my imagination?
—Joan of Arc
Called by the King of Heaven, Jehanne sets out to crown the King of France. Being a Story of
The Maid of Orléans
, Her Labor'd Travails, Receiv'd Wounds, and Suffer'd Deceits.
I'm currently writing a play about Joan of Arc. I expect the process to take several years. Before completing my final draft, I would like to go to France and follow Joan's route from Domrémy to Rouen.
Here are some irregular development posts regarding this play. Most include thoughts on research and some work-in-progress samples.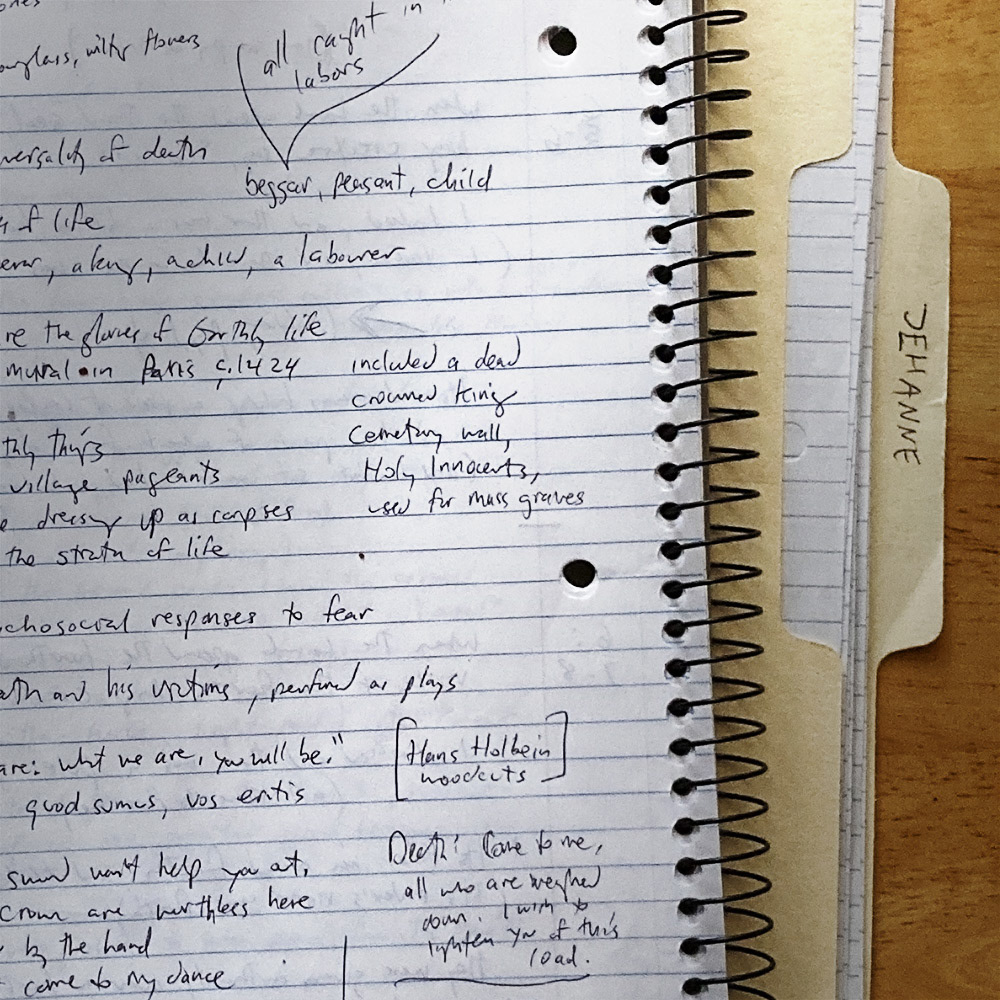 >> April 2023
 / Starting. Movies, tv shows, plays. Logotype 1. First known illustration of Joan.
>> May 2023
 / Painting by Jules Bastien-Lepage.
The Lark
, a live tv production. Technicolor Joan.
>> June 2023
 / Logotype 2. Danse macabre. The 
Totentanz Blockbook
.
Henry V
, RSC 100. Jacobi.
>> August 2023
 / Medieval combat, training at the pell. Christine de Pisan's chivalry manual.